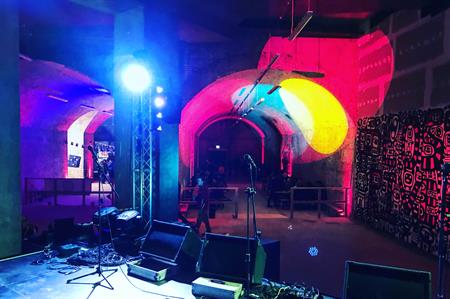 Lost Rivers Leake Street, a collaboration between creative agency Shout About London and the Lost Rivers Brewing Company, is expected to open in September.
A 1,200 capacity venue, set underneath Waterloo station within four interlocked arches, the venue will cover 1,200sqm and has never been used for events until now.
Just off the 'graffiti tunnel' under Waterloo Station, it will be next to House of Vans and could even open earlier than September if renovation work goes to plan.
Shout About London is offering the venue for exclusive hire during the current phase of redevelopment, before the property has transformed from its existing 'blank canvas' state, to a multi-purpose destination venue with onsite bar, restaurant, brewery and three dedicated event spaces.